Sustainability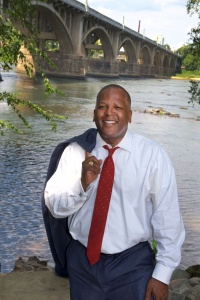 From investing more than half a billion dollars in water and sewer improvements, ending the Water/Sewer Transfer to leading the charge on clean energy, Mayor Benjamin has transformed Columbia's approach to sustainability and environmental stewardship.
Today, in the wake of Hurricane Matthew and the 2015 Thousand-Year Flood, he believes this effort is more important than ever. That's why he's committed not only to continue making historic investments in our water/sewer infrastructure, but to leverage new green technologies and innovations as demonstrated by our new LEED-certified Utilities and Engineering Building on Beltline Boulevard.
Investments like these, particularly as we continue to rebuild from the 2015 Flood, will not only make Columbia more resilient and help protect us from future natural disasters, but will also create new high-paying jobs in the process.